Feestanding LCD digital signage
We specialise in Free Standing digital signs and electronic signage for your reception, lobby or concourse

Brackenbury was founded in 1991.
London based, it is one of the original and longest standing manufacturers and suppliers of Lobby

sign

electronic and digital signage in the United Kingdom.
Since Brackenbury's inception, our clients have been broadly across the public and private sectors – in multinationals, major airports and stations, armed forces, police, banks, offices, hotel groups, leisure, education and institutions.
Our experience, gained through constant contact with our customers, has reminded us that besides providing the latest technology, reliability and simplicity are absolutely essential. Lobbysign and Wheelysign clients quickly pick up how to operate our displays and can then pass on their knowledge to colleagues.
Lobbysign is the very latest in electronic display totems and wall mounted systems.
Its striking design, combined with visual impact and ease of use, makes it essential for forward thinking companies and organisations.
This versatile system has become unrivalled in displaying welcome messages to clients, important announcements, meetings, events, bulletins and notice board style information to visitors and the public.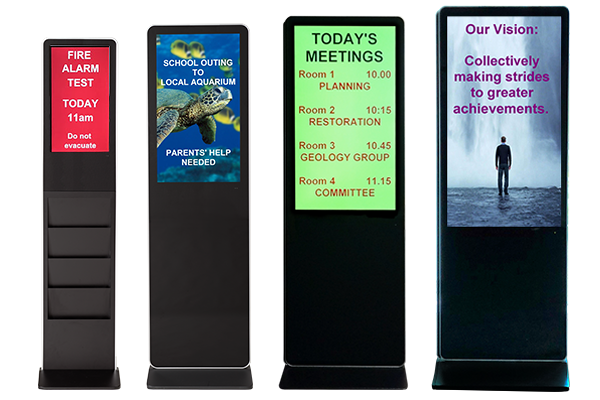 Free Standing LCD
The Lobbysign free standing LCD signage system is at the forefront of digital signage, combining visual high technology, contemporary elegance and portability.

Wall Mounted
The wall mounted Lobbysign combines visual high technology and contemporary elegance. Projecting images and text for maximum impact and communication.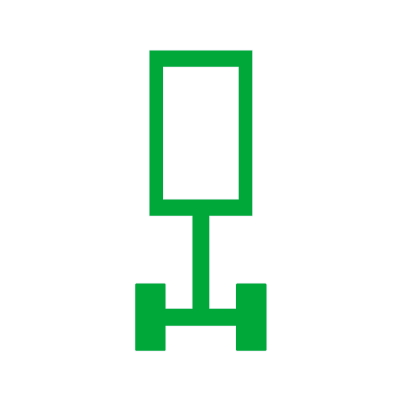 Wheelysign
The IP rated weatherproof Wheelysign can be manoeuvred under doorways and along corridors, wheeled into lifts, and moved from indoors to outside with ease.

Dot Matrix LED
Text appears on the electronic Lobbysign display 8 lines at a time. Each page of text is timed to change to the next to make the display easily readable.
The Lobby
sign

now offers unprecedented impact to welcoming messages, notices and bulletins in the education, healthcare and leisure sectors. Information and advertising on the Lobbysign in public concourses too has great appeal, drawing people's attention to its elegantly housed screens.
The Lobbysign is so eye-catching that it is impossible to ignore.
The impact of the Lobbysign message display ensures that your business is equipped to meet the years ahead.
Available in a size to suit your business.
Amongst thousands of Brackenbury clients are: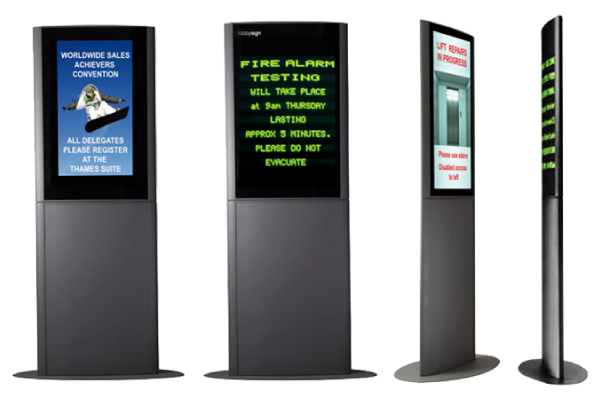 Classic Lobby
sign

 in reception areas
The Lobbysign, based on LED or LCD sign technology, offers the most modern and efficient method of drawing attention to any message you want to display. It provides a simple and effective way to communicate with staff, clients and visitors.
It is easy to read and use. The Lobbysign reduces pressure on staff by being quick to operate and by being able to give many times more information than peg boards and static displays.
Information is shown in portrait format and can be understood more quickly than tv screen and other signage.
We bought the free standing LobbysignLCD off the internet without ever having seen it before, and I was really delighted when it arrived. It was exactly what I had hoped for: professional, easy to use and very eye catching.