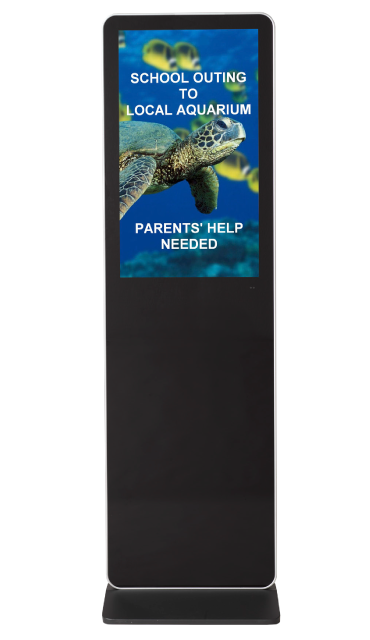 Ideal for all reception areas, lobbies, foyers, offices and walkways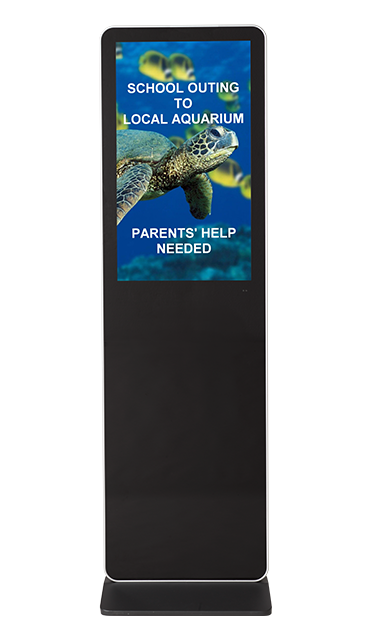 32" Feestanding LCD digital sign
Ideal for all reception areas, lobbies, foyers, offices and walkways

The Lobbysign Slim 32 LCD sign, makes an excellent first impression.
The Lobbysign Slim 32 LCD sign, with a sleek giant phone appearance, gives an excellent first impression to visitors in all size of reception, entrance lobby, foyer, office and walkway. Examples of reception area locations for the Lobbysign Slim 32 sign are the large and small company, hotel, school, university, college, council, leisure centre, town hall, library, conference and exhibition centre. Whether the lobby area is high tech contemporary or oak panelling or marbled, the free standing Lobbysign Slim 32 display fits the design or style.
This free standing LCD sign, with either a 'plug and play' media player or its own inbuilt pc, is solid, robust, elegant and professional. It is an electronic display board with a wireless controller which is designed to be used by non technical staff, set up and operational in a few minutes.
The Lobbysign Slim 32 reception system is at the forefront of digital signage, combining visual high technology, contemporary elegance and portability. The design of this reception totem board, its impact and ease of use are the essential qualities that make the Lobbysign Slim 32 display an invaluable tool for businesses and organisations to communicate information, messages and notices simply but extremely effectively.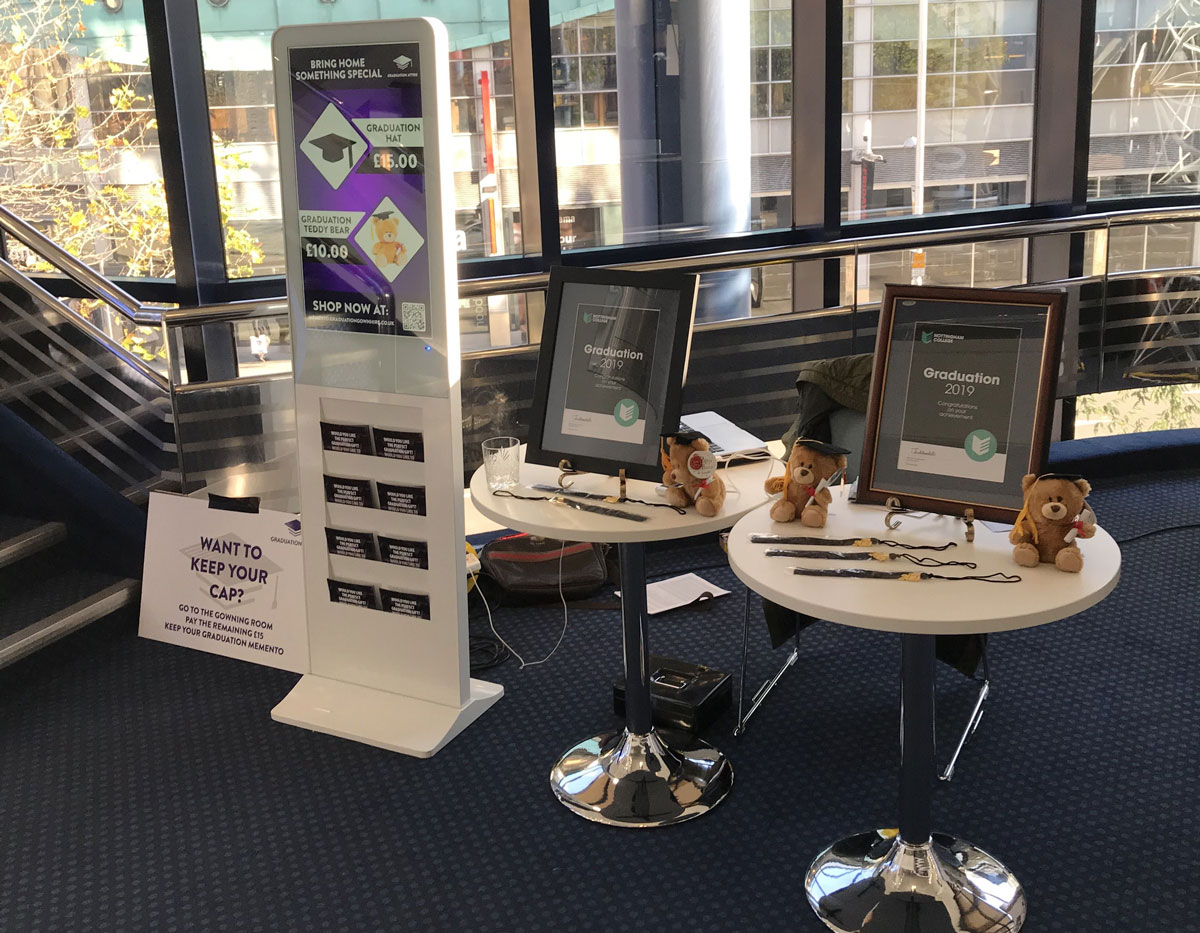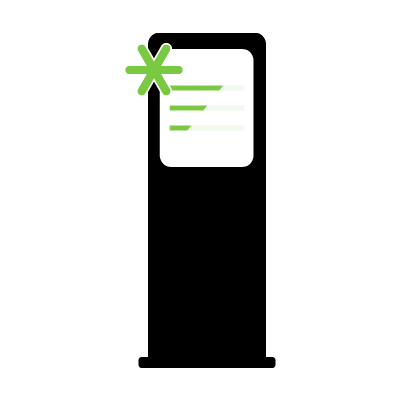 Screen Impact
The Lobbysign Slim 32 display screen gives impressive impact to all kinds of information and images displayed. Its captivating "Portrait" format of display attracts attention and makes reading text and viewing images, in high definition, most appealing. Whether it be text either on different coloured backgrounds or overlaid on images, the stunning visual quality of the screen, its brightness, excellent colour and clarity of screen draws in passers-by.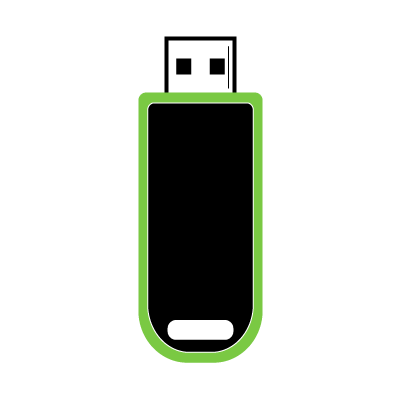 Plug and Play – easy for Office Staff
It is simple to set up your notices and messages. Text, images, and videos are loaded into a USB memory stick, which is inserted and locked in the back of the Lobbysign Slim 32 display.
Within a short space of time, your selection of messages appear on the screen. The sequence runs continuously, in a loop, and can be interrupted at any time, to play the content of a new USB.
Free HDMI Port included in all Plug and Play systems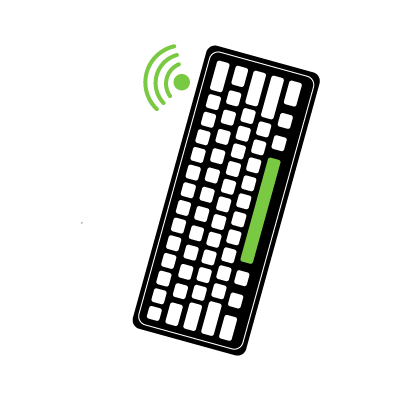 PC keyboard control option
Instead of using 'plug and play', the Lobbysign can also be controlled by wireless keyboard or over the network, enabling the operator to enter text directly onto the screen, and format, change fonts, point sizes and colours.
Images (jpeg) may be displayed, with or without text overlaid and videos (mpeg, mp4, avi) may run with text or jpeg underneath. Messages can be scheduled to display at predetermined times, and on specific days.
Technology and service
The Lobbysign free standing displays require no regular maintenance and are highly durable and reliable thanks to the use of the highest quality components.Technological piece of mind is ensured by our professional back-up team, with its quick response, expertise and unrivalled after-sales service.
Lobby
sign

Slim 32 technical specifications
Dimensions:

H 1700mm x W 495mm x D 45mm

Base dimensions:

W 495mm x D 390mm

Weight:

34kg (with pc 37kg)

Panel type:
LG 1080 x 1920 pixels
Housing:
Painted Aluminium (black or white)
Op temp:
0 - 40c indoor
Power:
220v – max 60w, with pc max 90w
Sound:
2 x stereo speakers
Media Player USB:
Image Format: JPEG, BMP, TIF
Video: MPEG, AVI, MP4, MOV
PC version:
Windows 10, custom Lobbysign software


Image: JPEG Video: MPEG, AVI